The Other Side of Winter in Mammoth Lakes
Posted by Brandee Dell'Aringa on Saturday, March 5, 2022 at 4:28 PM
By Brandee Dell'Aringa / March 5, 2022
Comment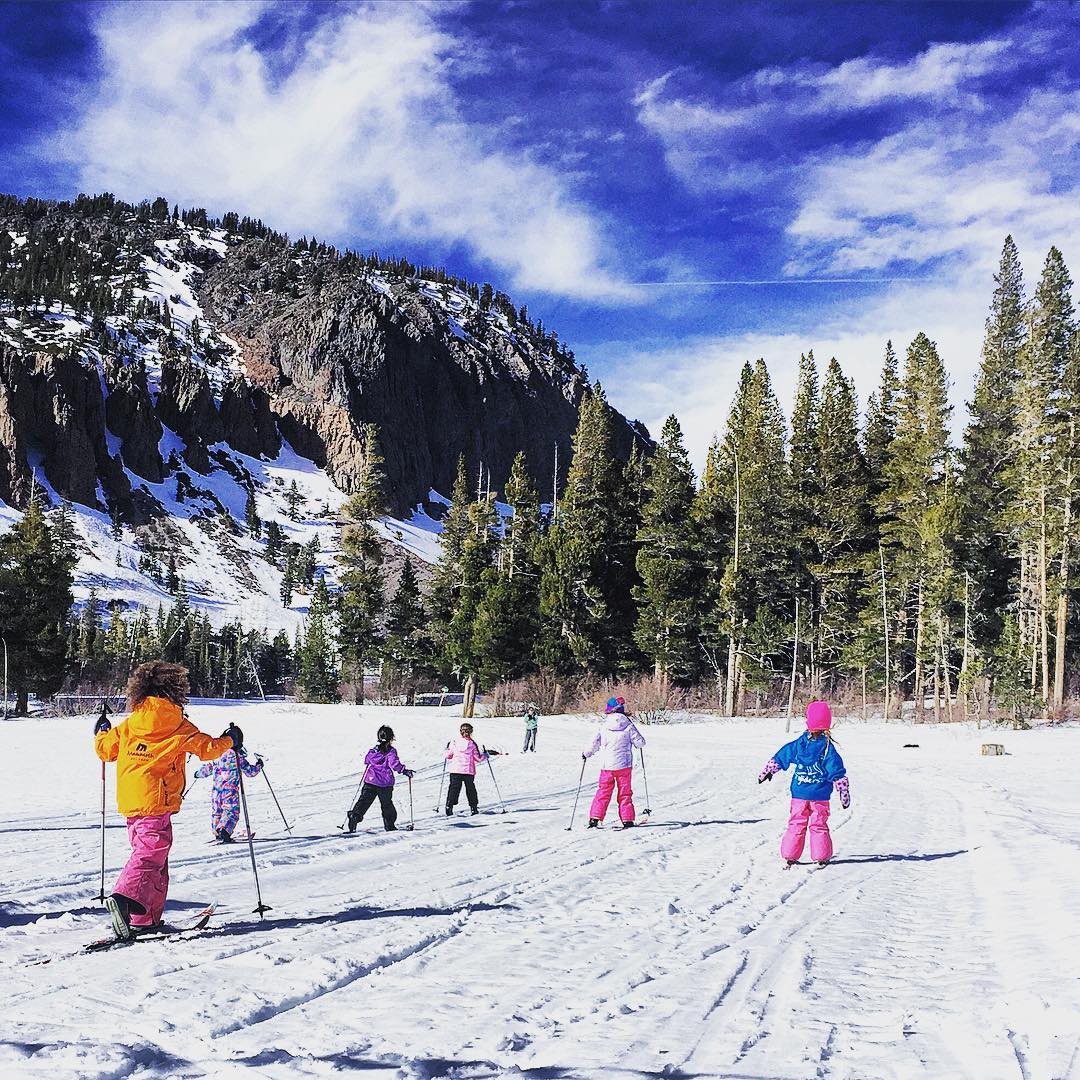 Mammoth Lakes is known as a huge winter destination for die-hard skiers and snowboarders. However, if you happen to be someone who comes up in the winter with your family and you don't want to go skiing on the mountain there is an abundancy of other fun activities.
One of my favorite activities is to go cross country skiing which honestly, if you can walk, then you can do it. Many people go up to Tamarack Lodge at the top of Lake Mary which is also run by Mammoth Mountain. It can be a fun day and daily tickets are inexpensive, starting about $28 plus the equipment rental fee. Grab a map from the hut where you rent gear grab and wander through the trail system. However, if you want to save some money and really have a nice quiet time, head to the Shady Rest near the entrance to town on the free groomed trails. You can rent cross country gear at Kittridge for about $17 a day, then park near the visitor's center, or the Shady Rest parking lot. From those points you can access and relatively flat, groomed, cross county trail system. The Shady Rest parking lot is also the launching point for the snowmobilers who use the trails on the opposite side. This entire area is also the best place to walk your dog in the winter or summer which you can do on either of the trail systems. Tip: when it is a complete white-out snowstorm, try, Shady Rest as it can be quiet and stunning. You will be down under the trees which act like a barrier, and it can look like a magical winter wonderland.
Another fun thing to do in the winter is ice skating. Of course, there is the ice-skating rink in town, but have an adventure and head out to one of the lakes to go lake skating. This activity is very weather dependent generally only happens for a month or so depending on the snowfall and temperatures. Make sure to check the weather conditions and bring safety measures. The Eastern Sierra Ice Skating Facebook page is good for some current information. Over the years this has been my families favorite since we get to try different lakes and there is usually a huge group of people are out having fun. If you just want to sit back and watch then head up to Twin Lakes where you can usually see ice skaters and a pick-up hockey game.
After a hard day on the mountain, or if the cold weather is not your favorite, then grab a towel and a bathing suit and head down to the hot springs near the airport. A few of the most popular are Wild Willy's, Rock Tub, and Hilltop which you can find online on google maps. If that doesn't quite interest you, then a day trip down to Bishop to Keogh Hot Springs is a popular destination for locals. It is a natural hot springs pool that is an amazing temperature all year around. Also, Bishop if usually warm enough to enjoy weather in the 70's during the winter. It is not fancy, but it is nice and relaxing, and the kids love it. There is a snack bar and a large grass area to relax and have a picnic. After that stop in Bishop for a frozen yogurt at The Good Earth.
If you want a fast adventure, then try snowmobiling. Mammoth Mountain has adventure packages, but a good place to go is just north on the 395 to DJ's Snowmobiling Adventures. You can't miss it as it is just on the side of the freeway before the Scenic Loop exit. They provide helmets and offer guided tours or rental packages for single or double snowmobiles. The trails from the rental run from easy to moderate depending how adventurous you wish to be.
In the end, there are a lot of different activities than just skiing and snowboarding in Mammoth Lakes. Try and branch out and find out how much more there is to offer!