Plan a Romantic Escape to Mammoth Mountain Ski Resort in the Weeks Ahead
Posted by Maggie Larson on Thursday, January 9, 2014 at 2:07 PM
By Maggie Larson / January 9, 2014
Comment
Perfect Valentine's Day in Mammoth Lakes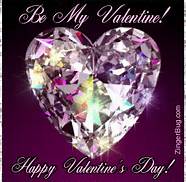 Now that the December holidays are over, it won't be long before that cute little cherub starts shooting his arrows at you. So we wanted to take a moment and suggest that you consider planning a romantic escape to Mammoth Mountain Ski Resort. "What's so romantic about Mammoth Mountain Ski Resort?", you may ask. Oh let us count all of the fabulous ways!
For starters, it features an onsite delight known as the Double Eagle Spa & Resort. The spa is an excellent place to partake of a Sierra cleansing facial, massage and pedicure. Afterward, you're likely to feel ultra relaxed and in the mood to enjoy an intimate dinner at one of the resorts many restaurants.
One of our favorites is The Lakefront. Aptly named, it offers couples unfettered views of the lake, sumptuous foods, sinful desserts, fine wines and few distractions. Perhaps you saw it highlighted in previous issues of Sunset Magazine, the New York Times and Bon Appétit. Either way, there are less than a dozen tables in the entire place. So if you do decide to dine there, be sure to call ahead and reserve one of them.
If you want to enjoy a bit of Mammoth Lake's post-dinner nightlife, you may want to try the Underground too. It's a rocking lounge/gastro pub that features live entertainment and stays open until 2 a.m. Fridays are one of the best nights to visit, thanks to FILTER Magazine. That's the evening that they use the venue's stage to showcase hot up and comers like Fidlar, Bleached, Danny Brown and the Duffle Bag Divas.
There's also plenty of high-end shopping on offer. Although that may not sound romantic at first, just think about how sexy your partner will feel clad in a leather jacket or fur coat from First Street Leather. You could also buy a nice bottle of wine to enjoy at home in front of the fireplace or an outdoor bonfire at The Village in Mammoth Lakes.
Lastly, you could spend the day skiing, snowboarding, snowmobiling, snowcat touring and riding the resort's gondola. All five are phenomenal ways to enjoy the stunning, Eastern Sierra scenery and get your hearts racing at the same time. I could think of a few more but I'll let you use your imagination.
To learn more about the romance of spending the winter months in the Eastern Sierra Mountains, Please contact us toll-free at (855) GO-MAGGIE. We also hope that you'll "Like" our Facebook page.