Nightly Rentals vs. Long Term Rentals
Posted by Brandee Dell'Aringa on Friday, June 3, 2022 at 12:32 PM
By Brandee Dell'Aringa / June 3, 2022
Comment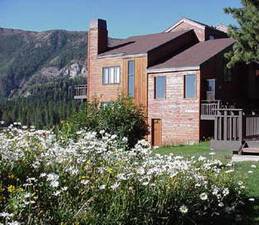 A hot topic in many cities are nightly rentals. Almost all buyers ask if properties in Mammoth Lakes can be rented out as a nightly vacation rental. The general rule of thumb is that condos can be rented out on a nightly basis, but single-family homes have to be rented out long term (30 days or longer). There are a few exceptions to this rule in each category, but not too many. The very large custom homes along Little Eagle ski run (Juniper Ridge) were built in a zone which allows nightly rentals, along with another development closer to the Village called Graybear. Both have large single-family homes which can be rented nightly, but they sell between $3-5 million so they are not affordable to many people. On the flipside, there are a couple condo complexes built around 2006 or 2007 that were built for workforce housing which do not allow nightly rentals. They intent was to keep them affordable for full time residents with low HOA's and few, if any, amenities. Other than that, all other condos can be rented on a nightly basis. Multi-Family properties, like a duplex or fourplex can not be rented out nightly, only long term.
Over the years there has a been a few times the nightly rental rules were challenged. A few years back there was a vote that did not pass which would have allowed single-family homes to become nightly rentals. In the past few months there have been talks of the Mammoth Lakes Town Counsel placing a moratorium on new nightly rental permits, but nothing official as of yet. The idea is that if there is a limit on nightly rental permits then locals could afford to purchase as pricing would get pulled down, or more owners would start doing long term rentals instead of short-term vacation rentals. Mammoth was built on the foundation that condos were rentals and most were even built with on-site rental offices. Most of these rental offices are not used anymore, but it laid out the framework for the condo rentals. From discussions It appears that this will also not pass if it ever comes to a vote.
Last week Mono County did pass a moratorium on new nightly rental permits. This would affect June Lake, Crowley Lake and surrounding areas. The county only has a very small number of current permits and only have 3 new applicants. Mammoth Lakes is not part of this area and about 75% of the town's income is derived from transient occupancy taxes, so I don't see anything changing the nightly rental rules.
Submitted by: Brandee Dell'Aringa, BDmammoth@gmail.com (323) 816-3392