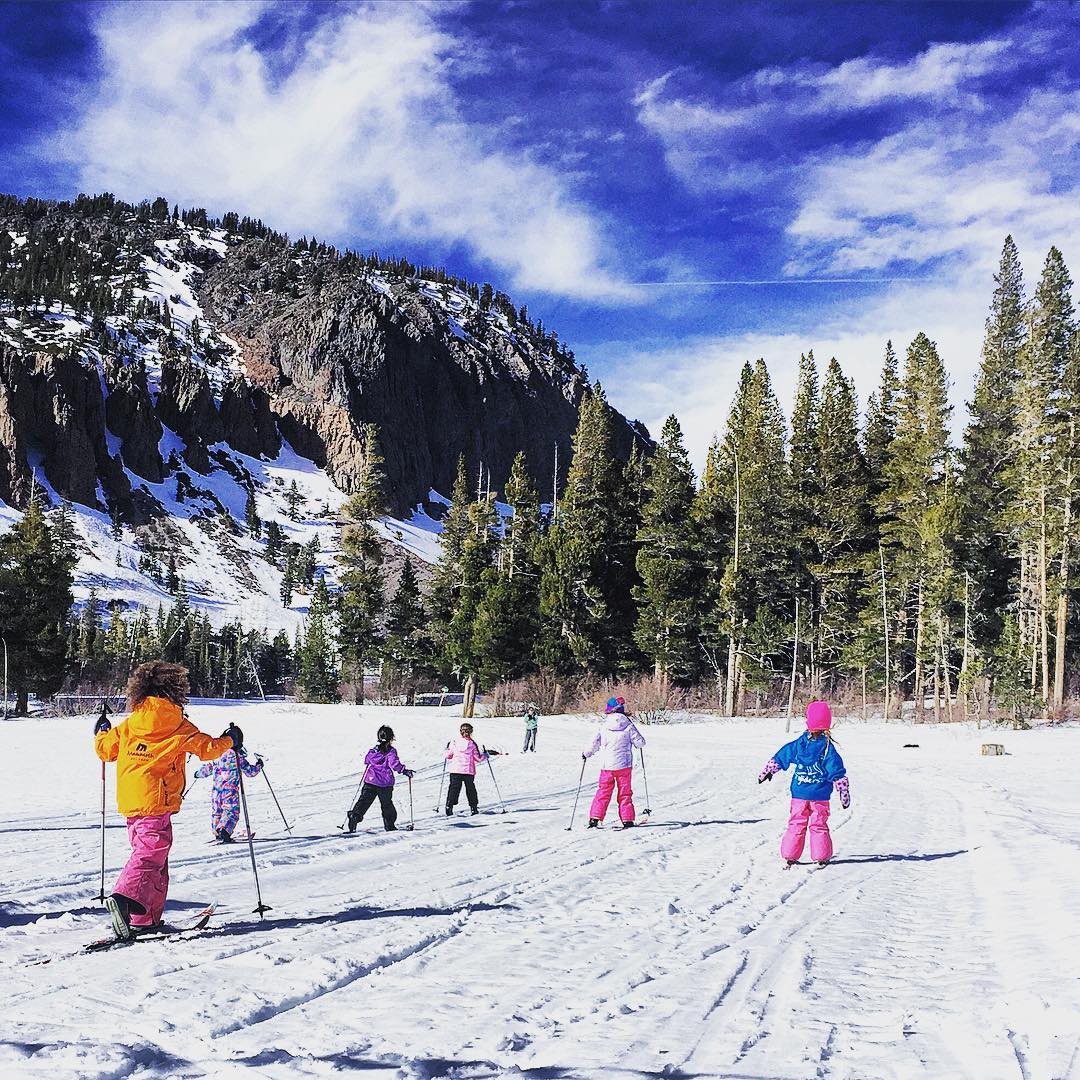 Mammoth Lakes is known as a huge winter destination for die-hard skiers and snowboarders. However, if you happen to be someone who comes up in the winter with your family and you don't want to go skiing on the mountain there is an abundancy of other fun activities.
One of my favorite activities is to go cross country skiing which honestly, if you can walk, then you can do it. Many people go up to Tamarack Lodge at the top of Lake Mary which is also run by Mammoth Mountain. It can be a fun day and daily tickets are inexpensive, starting about $28 plus the equipment rental fee. Grab a map from the hut where you rent gear grab and wander through the trail system. However, if you want to save some money and really have a nice quiet time, head to the Shady Rest near the entrance to town on the free groomed trails. You can rent cross country gear at Kittridge for about $17 a day, then park near the visitor's center, or the Shady Rest parking lot. From those points you can access and relatively flat, groomed, cross county trail system. The Shady Rest parking lot is also the launching point for the snowmobilers who use the trails on the opposite side. This entire area is also the best place to walk your dog in the winter or summer which you can do on either of the trail systems. Tip: when it is a complete white-out snowstorm, try, Shady Rest as it can be quiet and stunning. You will be down under the trees which act like a barrier, and it can look like a magical winter wonderland.
Another fun thing to do in the winter is ice skating. Of course, there is the ice-skating rink in town, but have an adventure...