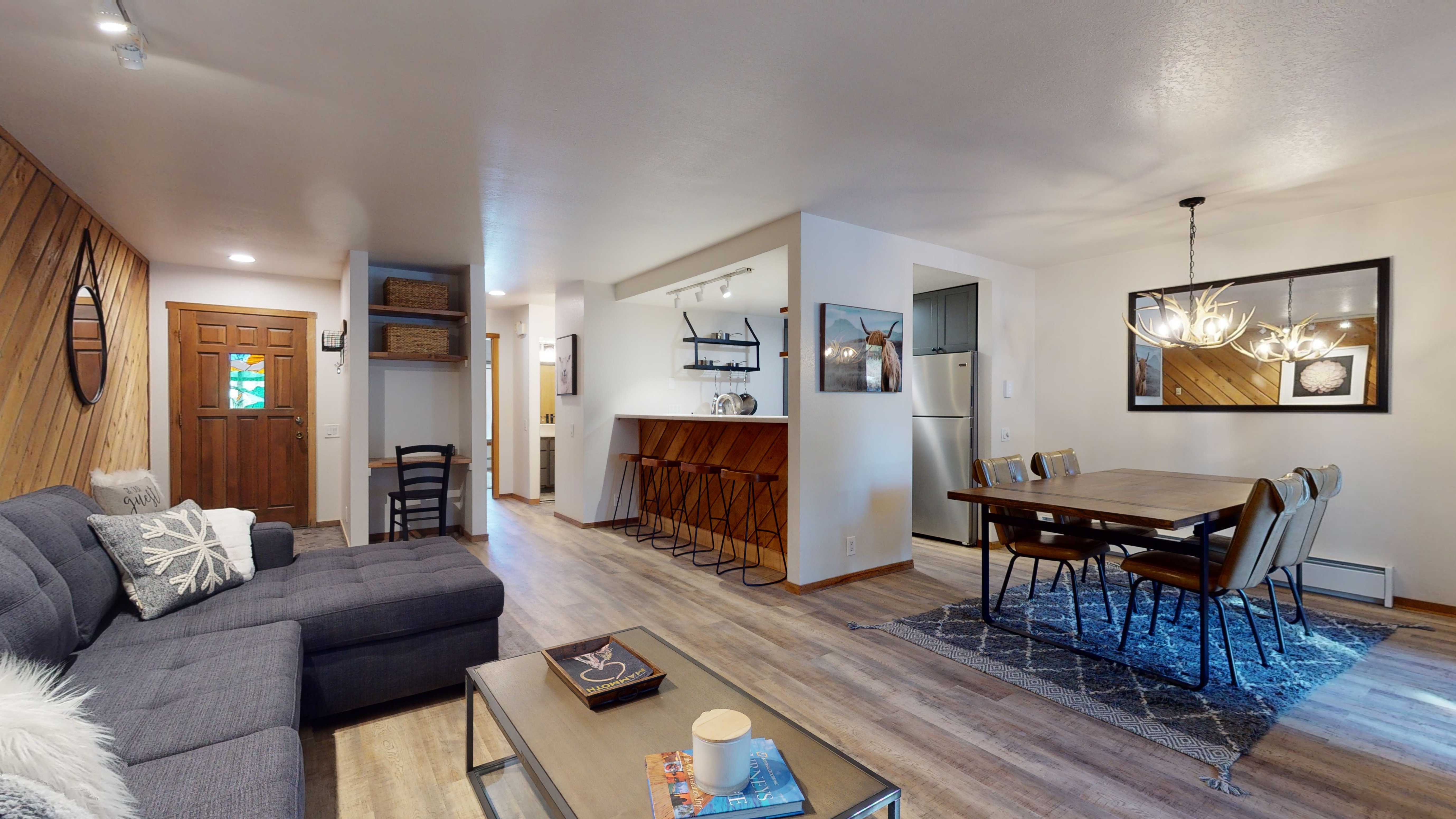 Now that you finally have a vacation property in Mammoth Lakes, do you update it, or leave it in it's dated condition? If you plan on renting your property on a nightly rental program then updating it will generate more bookings and income than properties that are not updated. Vacationers are tired of paying high prices for a rental that is old, smelly and outdated. An updated property does not need to be entirely remodeled with expensive finishes and furnishings. A remodeled condo just needs to have some of the basics to make it an enjoyable experience for the renters. A few updates can go a long way to enhance the appeal of a property. Updating the flooring, furnishings, paint and appliances can go a long way in changing the look and feel of a property.
The first and easiest is to install new flooring throughout. Most owners are smartly using the new LVF products which is a luxury vinyl flooring that comes in a massive array of wood-like colors and plank sizes. The best part about this flooring is that it is waterproof, and if a water intrusion happens it can be removed and reinstalled. It is also scratch and dent resistant making it a very durable flooring. Another benefit with this flooring is that it can be installed in kitchen and bathrooms making a nice seamless look throughout. Although, it is still ideal to have tile or stone at the front door, or any door leading to the exterior the LVF can be used if needed.
The next item which can change the overall appearance of a property is fresh paint. Fresh paint in combination with the flooring will drastically change the look and feel...