Mammoth Lakes Property Management
Posted by Maggie Larson on Friday, November 8, 2013 at 2:41 PM
By Maggie Larson / November 8, 2013
Comment
Your Eastern Sierra property is a treasure, a place where you can escape and enjoy all your favorite hobbies in a beautiful, natural setting.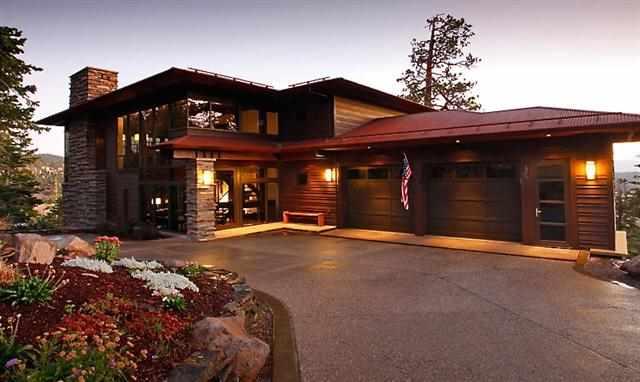 When you decide to rent out your property, whether residential or commercial, you need to know that your investment is being taken care of properly.
Maggie Larson, owner and broker of Sierra Resort Property Management has years of history in Eastern Sierra rentals and property management services. Sierra Resort Property Management is the leader in helping Mammoth Lakes and Eastern Sierra homeowners reach their potential property investment goals.
Maggie's extensive knowledge of all the areas developments and neighborhoods can help you find the perfect tenant for your property. For property owners, Sierra Resort Property Management is Mammoth's and the Eastern Sierra long-term rental company which represents residential properties to fit everyone's needs. Acting as the middleman between owner and tenants, Sierra Resort Property Management works hard so you don't have to when it comes to your property as a full service company that provides and oversees all of your long-term rental needs. "I understand that different properties need different approaches to property management so my team is flexible and innovative."
Five Reasons to consider property management in Mammoth Lakes: If you would like to generate rental income from your Mammoth Lakes home or condominium, you should definitely consider professional representation. Having a management team will reduce the stress associated with managing a property from afar by providing a profitable opportunity that otherwise would be vacant while ensuring that it is well taken care of.
1. Handling the Details
We have the expertise and capability to handle the day-to-day tasks of managing several properties. We take care of satisfying local ordinances, handling leasing documents, finding renters and scheduling repairs. We know that each property has different and unique needs so we take pride in our ability to look after them properly for you. We aim to provide the most stress-free experience possible.
2. Marketing
Finding quality tenants to lease your property takes considerable marketing efforts. This can be expensive, especially for individual property owners. Our marketing will ensure a higher occupancy rate than the individual owner is capable of by our local and national marketing campaigns, social media exposure and web presence.
3. Saving Time
We all know the old cliché, "Time is Money." Writing and signing contracts, booking renter previews, checking references, collecting rents, move-in and move-out inspections, inventory, and scheduling repairs require time and effort. We can handle these routine matters for you efficiently as we have all the advanced marketing and management programs. We are located in the area and are available 24/7 to owners and tenants regarding any matter that arise with your investment
4. Saving Money
We can save you money because we are experts in the local economy. We know the best and most reliable contractors, the most efficient methods of finding quality tenants, and the most efficient ways of handling the necessary paperwork. We are able to estimate the least cost to the owner for resolving any problem and in a timely manner.
5. Absentee Owners
Without a reliable property management presence, the owner will need to visit the property more often to know the maintained condition of the premises. Our services save the owner considerable time and travel expenses.
I founded Sierra Resort Property Management with the vision of creating a management team with experience, ethics and unsurpassed professionalism and with that I believe that I have succeeded. My company has many years of valuable real estate experience while offering advanced marketing services to aid my client's in marketing their properties. I believe we provide another level of expertise, excellent customer service, integrity and ability to match the right tenants.
Our goal is to give owners and tenants a great experience by utilizing years of experience with our residential property management expertise. We want to ensure that our client's investments are being managed by a Team who has management as the primary focus of our business. While our company is of significant size, we have not lost our ability to provide extraordinary individualized customer service. You can take great pleasure in knowing that our expertise and exceptional customer service is respected and highly promoted by our owners and tenants.
We offer and take pride in our premium individualized customer service that You and your investment deserves. Contact us to learn more about our full service property management, and to see why we're the best at what we do. Better yet, call me on my toll free line at (855) GO-MAGGIE to hear more!