Mammoth Creek Park's Newest Addition
Posted by Valerie Gaxiola on Tuesday, February 1, 2022 at 11:09 AM
By Valerie Gaxiola / February 1, 2022
Comment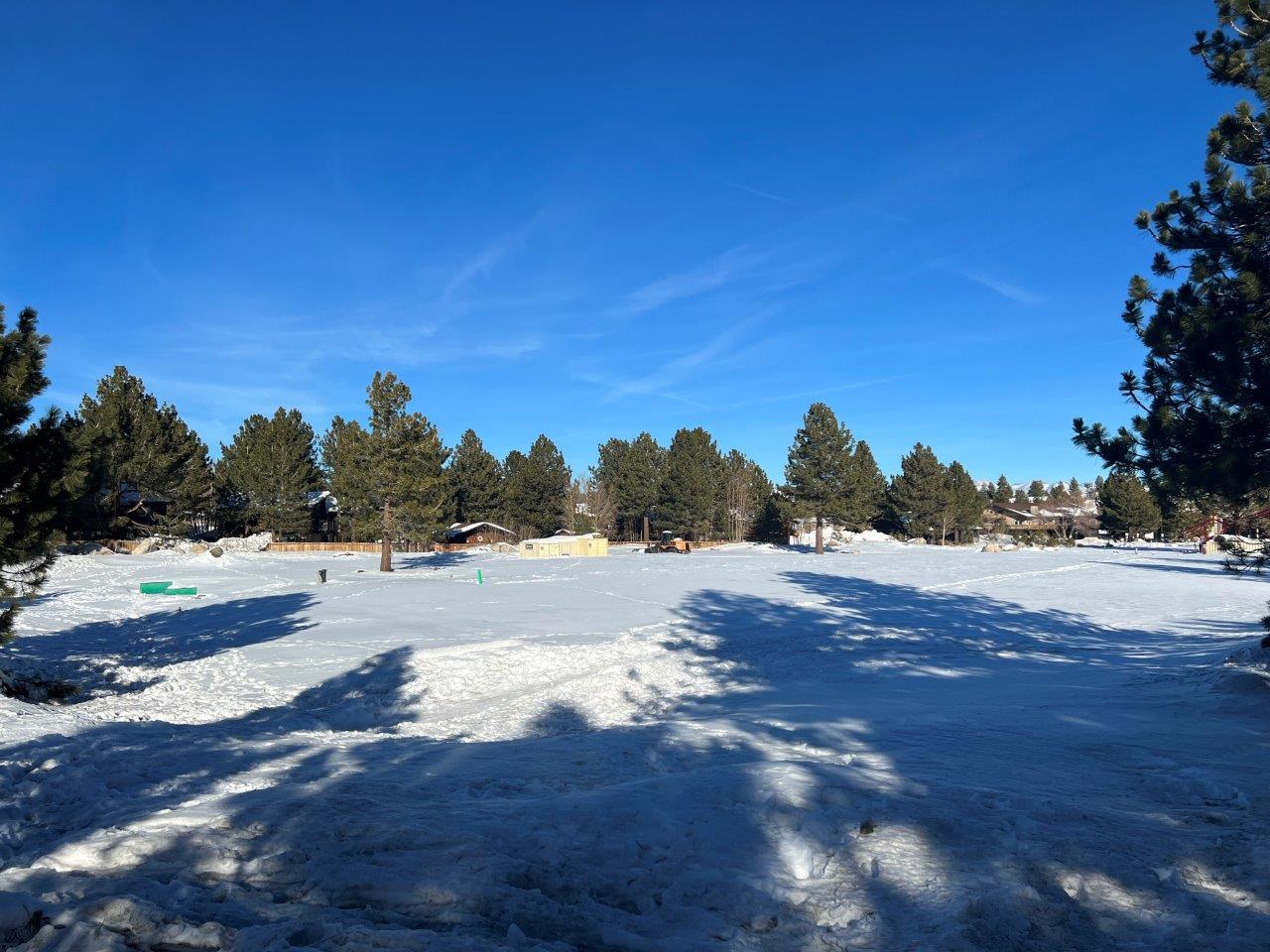 Mammoth Lakes is a playground for most with terrain for all different kinds of activities. No matter what season you choose to visit there will always be a full list of outdoor adventures just waiting to be had. In addition to our beautiful natural-terrain we use as our backyard, the town of mammoth lakes is proudly building a new indoor multi-use and recreation zone facility located just past some of our favorite restaurants on Old Mammoth Road at Mammoth Creek Park - West.
This sleek and modern prefabricated tensile sprung facility will span approximately 40,000 square feet and will soon become the home to many indoor events, activities, and future memories. As this will be a year-round facility the anticipated winter activities will give the locals and visitors in Mammoth Lakes a new recreation space for après ski. Just because the ski lifts stop running that doesn't mean your fun in this winter wonderland has to end.
This new multi-use facility will house an Olympic size ice rink for about half the year and intends to include winter activities including but not limited to: Ice Skating, Figure Skating, Hockey leagues, Broomball, Curling leagues, Birthday Parties & Special Events.
In the summertime and warmer months of the year this multi-use facility will transform into a recreation zone and intends to cover the ice rink with what are commonly known as sport tiles. Some of the summer activities will include but not be limited to Roller Skating, Street Hockey, Small-sided soccer, Volleyball, Basketball, Badminton, Dodgeball, Tailgate games, Skate ramps, Community Events, Birthday Parties & Special Events.
This project has been a long time coming and started back in 2014 with the town staff discussions of improvements to existing multi-use and recreation facilities. After countless meetings, planning, voting, funding, and so much more we find ourselves jumping forward to present day in 2022 with news of construction to be taking place in spring of 2022. You can follow along with the most recent updates and milestone timelines at the Town of Mammoth Lakes website.
The addition to the Mammoth Creek Park will be a very exciting new development and a very big accomplishment for our local community. Mammoth Lakes is notoriously known as a great escape and unbelieve playground for nature enthusiasts and with this new development we can look forward to more fun and exciting times for the future in Mammoth Lakes.
Submitted By: Valerie Gaxiola / Valerie@NHMammoth.com