Fishing Technique to Use in Mammoth Lakes to catch 'Walter'
Posted by Maggie Larson on Thursday, March 27, 2014 at 12:31 PM
By Maggie Larson / March 27, 2014
Comment
Opening season is quickly approaching. Getting out on the water in the wee hours of the morning, casting a line out and waiting for the fish to come your way… this is what many people call relaxation~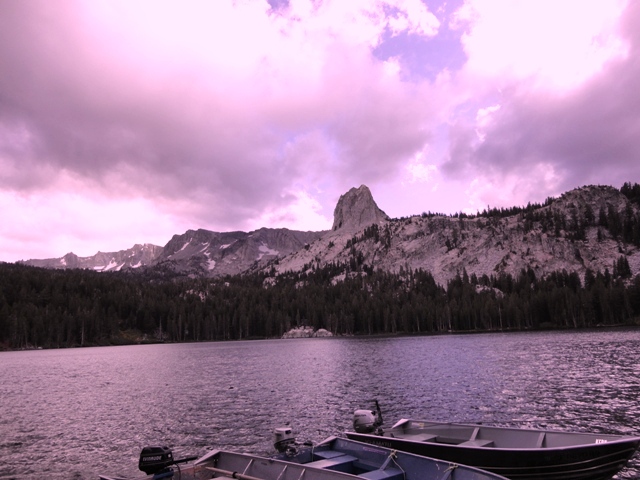 There's something to be said for the tranquility fishing brings – communing with nature and being at peace with one's own thoughts. Well, that's great for the first hour or so, but then, like everyone else, you'll be ready to catch some fish. I find myself getting rather impatient waiting for "Walter" to take my tasty garlic worm. I think I will add a gadget to my cute little pink tackle box this year. A porfable fish finder.....
Using a fish finder can make that easier. A fish finder is a device that locates fish underwater by employing sonar. Sonar uses pulses of sound to locate movement. Measurements and graphical displays aid the user in tracking and finding schools of fish. Fish finders are excellent tools to use when trying access the fish that dwell at lower depths.
You can get a fish finder in bait and tackle stores and even online. Hummingbird and Lowrance offer the best fish finders on the market. Both provide an image that is more like a picture, high definition screens, 2D format displays. Some fish finders also offer GPS plotting functionality so that you can chart a course. There's even an Ethernet port to share coordinates between two units on high-end fish finders. These functionalities make fish finders easier to read and will render the user more accurate.
Fishing is a relaxing past time for many people all over the world. It is also a great survival skill to learn. Many people who engage in this pastime have memories of fishing with their father or grandfather on a calm lake, whiling the hours away as you talked. Spending time on the open water is a treat to the senses. Now you can increase your potential for coming home with something to show for your hours of effort. Bring home a barrel full and make your day spent on the water that much more special.
Going fishing is more fun when you come home with a big haul. Invest in a fish finder and give yourself access to more fish than ever before. With the abundance of trout to be found in Mammoth Lakes, you can't go wrong.
Stay in touch! Contact us to find out more about fishing at Mammoth Lakes, like our Facebook page to stay on top of Mammoth Lakes activities, or call us at toll free # (855) GO-MAGGIE.
---