Eastern Sierra Real Estate: Crowley Lake - A Trout Fishing Paradise
Posted by Maggie Larson on Monday, September 16, 2013 at 11:30 AM
By Maggie Larson / September 16, 2013
Comment
Do you while away the hours tying flies and spinning tales of the trout that got away?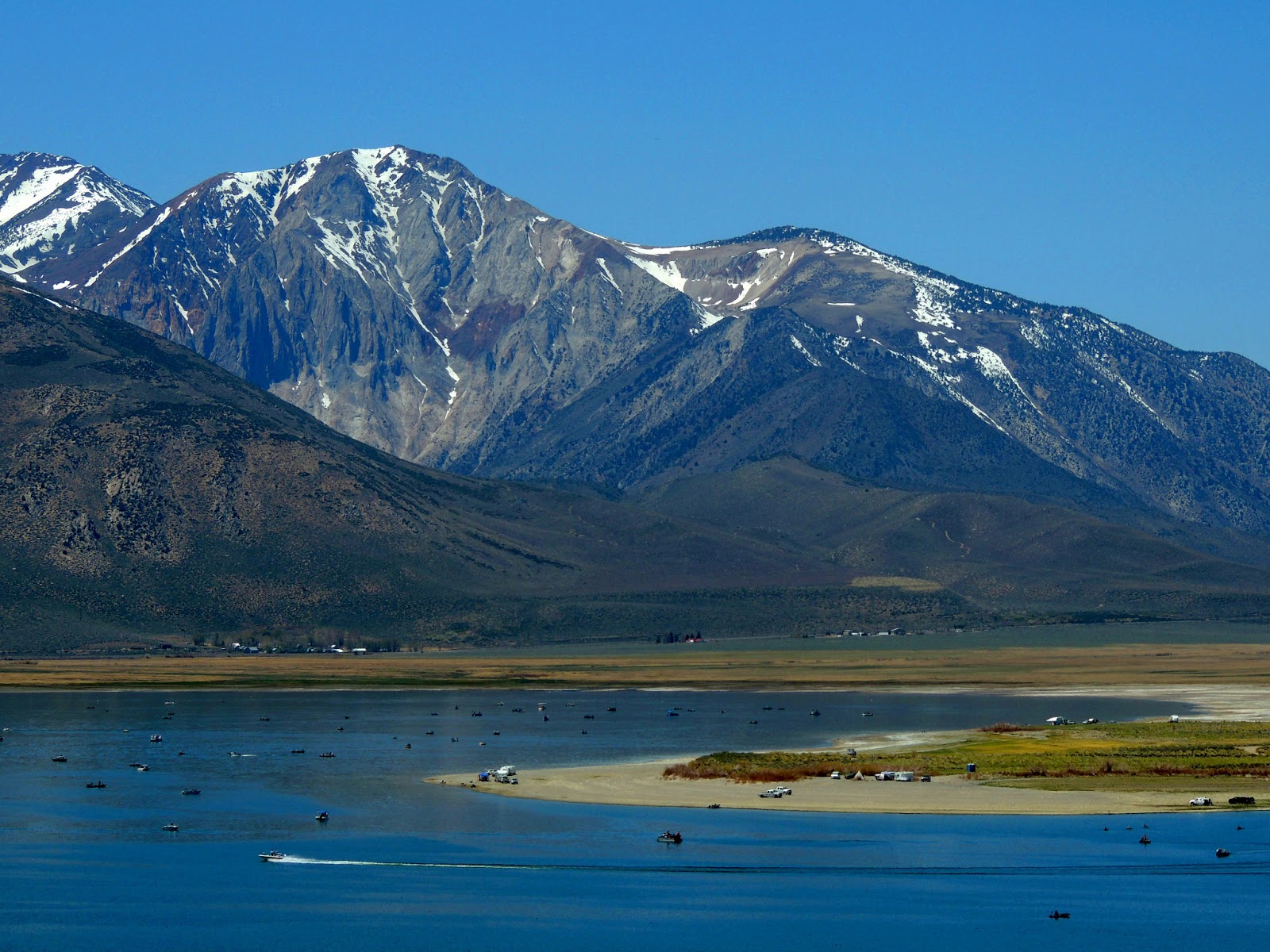 If so, you may be interested in a heavenly slice of Eastern Sierra real estate located near Crowley Lake. Renowned across the state as a 5,280-acre piece of trout fishing nirvana, it's an excellent place to cast your line for browns and rainbows. You might also catch a panfish or two.
Fishing licenses and fishing passports are available for purchase online at our local hotspot for fishing gear, local guides and tackle and hunting supplies at Reagan's Sporting Goods on Main Street in Bishop, California. Call Reagan for any questions you may have regarding fishing in the Eastern Sierra at (760) 872-3000.
The season at Crowley traditionally runs from April through October. The best time to visit though is typically in the mornings when the water is high and the winds are traditionally light. However, afternoon and night fishing are excellent options too. Just keep in mind that there are varying bait and bag restrictions. Part of the season you can use bait. The other half of the season, you'll need to use barbless hooks. If you are going for the trout, be sure to bring the chironomid flies.
Speaking of bait and bags, situated along the lake is everything that an avid trout sports person needs. There is a bait & tackle shop, dock, full service marina, boat trailer parking, restrooms and a restaurant onsite. The restaurant opens on the weekends and sells everything from veggie burgers to grilled bratwursts. They are all a part of the Crowley Lake Fish Camp, which hosts tournaments at select times of the year.
We should also mention that the camp is a great spot to check out the latest fishing reports, swap tales, pick up a lake map and rent a boat. Rentals range from a half day to a full day. The boats on offer vary too. Among them are flat bottoms, pontoons and 15 to 60 HP vessels.
Of course you don't have to go it alone either. There are plenty of guide services in the area that will help you find the lake's sweet spots. Personally, we'd suggest that you spend at least part of the day casting your line near the vegetation, manmade structures and rocky shoreline.
Would you like to learn more about the idyllic fishing spots located within easy access of gorgeous, Eastern Sierra real estate? Contact us online or toll-free at (855) GO-MAGGIE. We'd also like to invite you to "like" our Sierra Resort Real Estate Mammoth Lakes, California Facebook page.
---