Are you looking for a place where you can saddle up and see stars? If so, point your trusty steed towards Lone Pine. For western movie buffs, it's the ideal Eastern Sierra community to hang up one's spurs.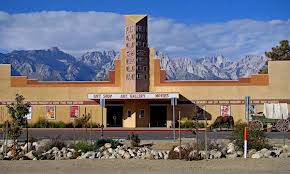 That's because each year Lone Pine hosts a film festival that's sure to please. It typically focuses on all of the movies that have been filmed in the area throughout the year. There's also usually a great deal of legendary stars in attendance.
This year's long awaited event is slated to kickoff October 11th and run through October 13th. It's expected to feature appearances by famous people known to those that love western films, television shows and literature. Among the famous folks expected to be in attendance for 2013 are David Rothel, Peggy Stewart and Billy King.
Of course you don't have to wait until then to revel in this Eastern Sierra community's western charm. The area is also home to the Lone Pine Film History Museum, which hosts year round events like movie nights and art exhibits. There are also old filming sites and ghost towns to explore. Some of the ghost towns on offer in the surrounding areas are Cerro Gordo, Swansea, Keeler, Tramway and Darwin. Darwin was said to be the downfall of the western legend, three-fingered Jack. For some, Jack's death was surprising, considering that at the time, the town was said to have more burros and men.
When you've had your fill of films and ghosts, why not saddle up and head towards one of the area's charming eateries? Options include the Alabama Hills Café & Bakery, the Pizza Factory, the Lone...